Prestige Dental - Streamwood
Todos los profesionales en el consultorio del doctor Prestige Dental cuentan con los más altos niveles de acreditación académica y continúan sus estudios de actualización para mantenerse al ritmo de los avances de la odontología.
Carina Ayala
I love being a dental assistant because I enjoy to help our patients when they have questions and concerns about their teeth. I always want to do my best to make sure our patients keep smiling.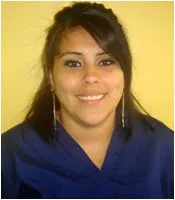 Abigail Nunez
I'm the receptionist at Prestige Dental. I enjoy working here because it feels like I am with family. I also enjoy providing great service to all of our patients.
We like to keep you smiling!